The MetaArchive Preservation Committee has been hard at work over the past several months looking closely at a set of model workflows for curating born-digital collections. These workflows are being put forward and tested by Sustaining Member – Boston College.
For the Preservation Committee it has been an enlivening investigation into an extremely important area of work that touches on interests and priorities across our Cooperative membership. Many, if not all, of our Cooperative members are grappling with how best to inventory, analyze, and prepare the born-digital collections they are acquiring with a view towards their long-term curation and preservation.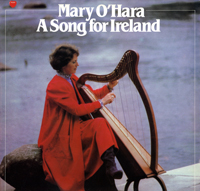 Boston College got started with their experiments by turning to a unique acquisition of born-digital assets from the renowned Irish musician Mary O'Hara. As part of this collection comprised of posters, recordings, correspondence, and books, the Burns Library at Boston College also received a hard-drive containing a range of electronic records in various file format types. Bill Donovan, the Digital Imaging & Curation Manager/ETD administrator at Boston College, used the acquisition as an opportunity to dig-in with his technical staff and apply some logical actions and curation technologies to the holdings.
Donovan had a chance to share his experiments on a recent MetaArchive membership call as well as at the most-recent Digital Commonwealth 2014 conference held in Worcester (April 8, 2014). Donovan co-presented at Digital Commonwealth with Jack Kearney, Audiovisual Archives Assistant at the Burns Library. The slides are available here.
As their overview explains, their methodology was to take a digital forensics approach to the materials, performing a thorough technical analysis of the contents and taking care not to alter the information in the process.
The Preservation Committee and the extended community of MetaArchive members were extremely impressed with the attention to care of the records that Boston College demonstrated (e.g., use of write-blockers and working-files), and appreciated hearing about their choice of various technologies to experiment with (e.g., Xena, FITS, AVPreserve's Fixity app, etc.). Members were eager to take Boston College's reportings and consider their application to their own similar local experiments where these are already underway, as well as look to their test case to ignite efforts where they are not yet started.
Boston College's efforts are an example of curating born-digital collections for long-term preservation, and doing so in a highly de-coupled, testbed fashion. The MetaArchive applauds these efforts at diving in and getting one's hands dirty with technologies that can sometimes be very intimidating to the average curator. Bill Donovan and his team did a knock-up job of getting down to the command-line where necessary, but doing so in a manner that protected the content. Similar forays into modularized digital curation are underway at some of our other member locations via use of end-to-end systems such as Archivematica. On future MetaArchive member calls we will have the opportunity to hear about those experiences as well. And we'll look forward to future blog posts describing the shared findings.
But for now, the Preservation Committee has completed its review and comment of Boston College's workflow as presented in a step-by-step document format and looks forward to hosting this as a resource for the MetaArchive members to reference in an on-going fashion as appropriate. It will prove invaluable as a community-sourced guidepost to good practice. We are grateful to Boston College for sharing their work with the Cooperative, and allowing the membership to weigh-in and comment. Thanks Boston College!